Contact Us Today!
(505) 243-1423
eeseal@quell.us

Welcome to Quell on the Web
EESeal Manufacturing is ISO 9001 & AS9100 Certified
Quell is the maker of the EESeal® FilterSeals brand of EMI Filters, Retrofit Inserts, and Transient Suppressors. EESeal® FilterSeal EMI Filter Inserts are a simple, low-weight, small-size, instant-install, reliable alternative to filter connectors, filter adapters, and other types of interface and signal filters. You can easily retrofit or add an EESeal high-performance EMI Filter Insert to your connector in seconds, even in the field.
At this site you can learn more about our revolutionary product in the following sections:


Everything about the EESeal® EMI Filter Inserts, from their silicone construction to their 30 second installation into YOUR connectors. Rapid Prototyping Too!
Photos and samples of several EESeal® FilterSeal EMI Retrofit Filter Inserts in various connectors
See firsthand how quick and easy it is to install an EESeal® FilterSeal EMI Filter Insert into your connector
Independent testing results, including Attenuation and Load Voltage Protection results
Get an EESeal® EMI Retrofit Filter Insert in your connector in a matter of days
Phone, Email, Snail Mail & Fax

Download a short briefing on the EESeal® FilterSeal EMI Retrofit Filter Insert & Adapter.
RoHS Compliant EESeal® FilterSeals now available. Please contact us for more information.
---
[ Features | Samples | Installation | Rapid-Prototyping | Performance | AS9100 | Ordering | Home | Sitemap ]

---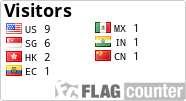 ©2002-2013 Quell Corporation. All images are property of Quell Corporation.
EESeal® is a Registered Trademark. US Patents 6,613,979 & 5,686,697, Canadian Patent No. 2,209,660, and European Patent No. 0 801 815.

Questions or problems about this site, email: webmaster